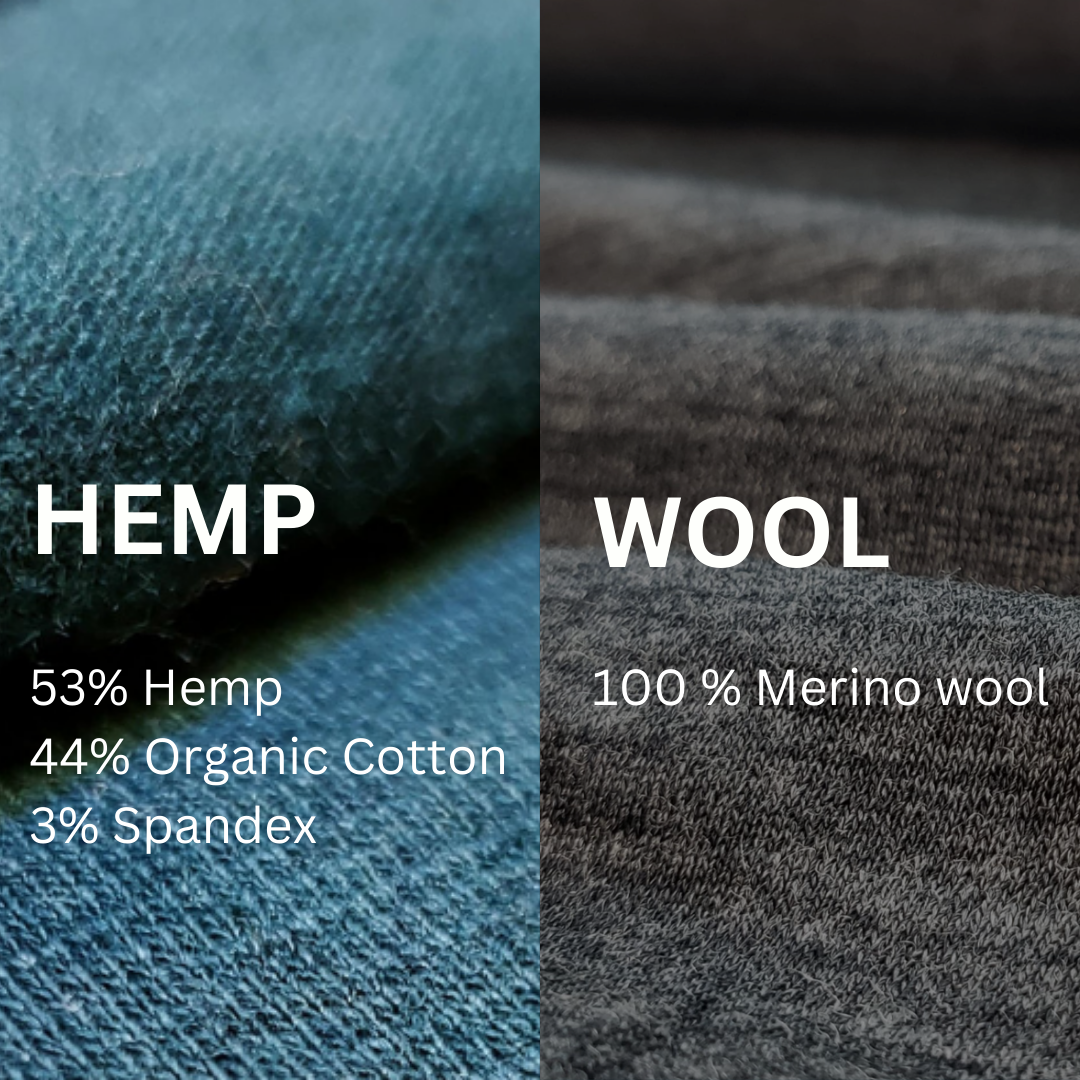 Synthetics petro based fibrics really can't match the properties nature has harmonized through eons. The merino wool and hemp fabrics complement the human body. They are in sync with who we are, what we do and where we do it.  

The hemp is slightly more comfortable compared to the wool because it resembers the familiarity of cotton and has 3% spandex, so it stretches more. But it's a couple grams heavier.

The merino wool jerseys are slightly lighter and quicker drying. 
 
* The jerseys ships unwashed and will shrink to our race fit when washed on the high heat setting. Further shrinking will not happen. Wash in cold or warm first if you want to try a losser fit and high heat after if you want a tighter fit.


Male Model wearing a size medium with a head circumference of 22 inches / 56 CM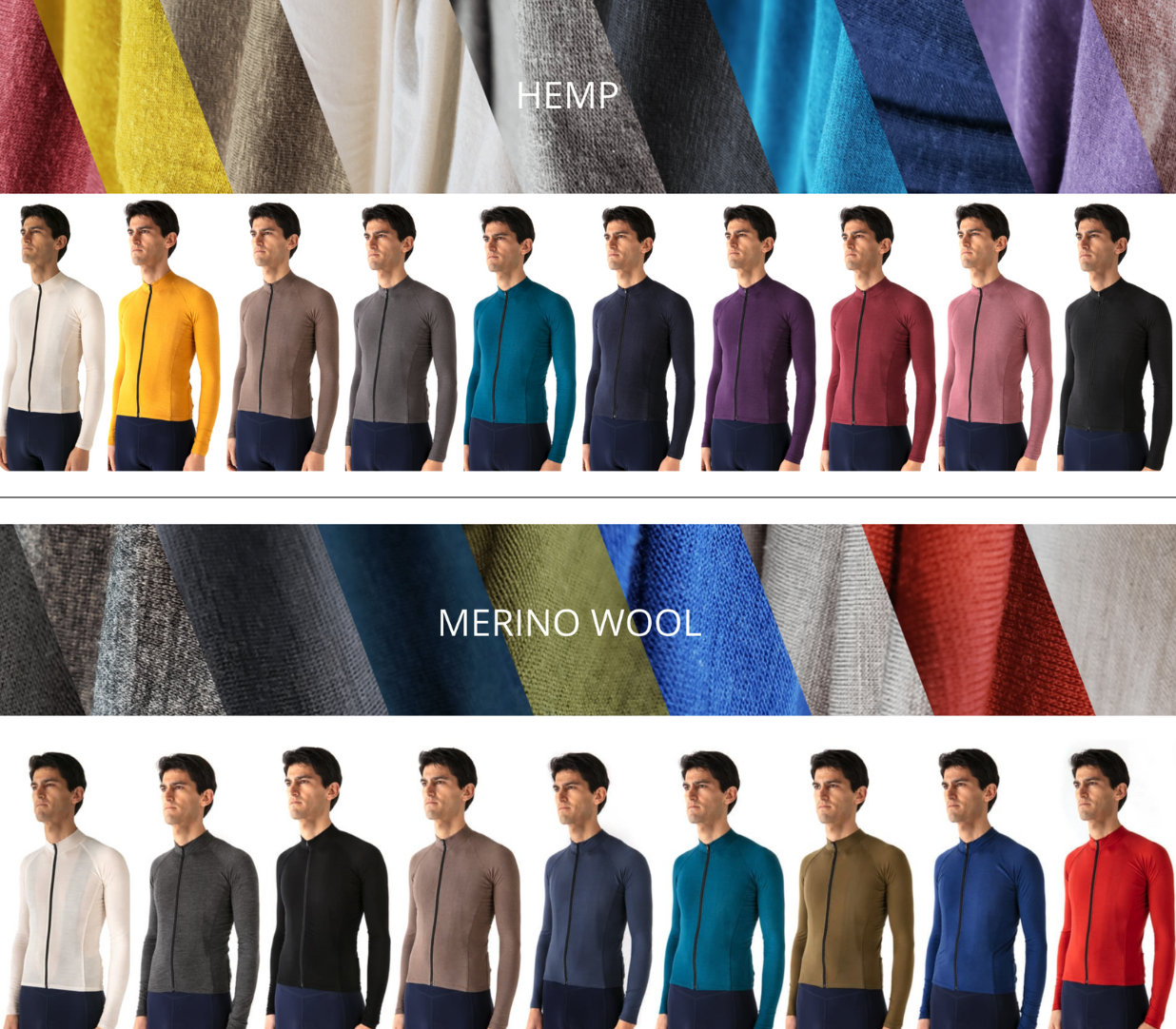 Arm warmer length for men's small are 41 cm 
And can be adjusted at clients request
Full leg = 24.5 Inches in length
Mid calf = 17.5 Inches in legth
Knee warmer 13 Inches in legth