A made-to-order studio with new orders to start shipping week 3 of August.
+$55 to any cycling jersey order

Step 1.
Choose your fabric and colours. 
Keep it all the same fabric, except for the back pocket if you wish to change that, it's possible. 
Inquire further about zipper colours if not wnated black and a limited selection of black, navy, grey, white mesh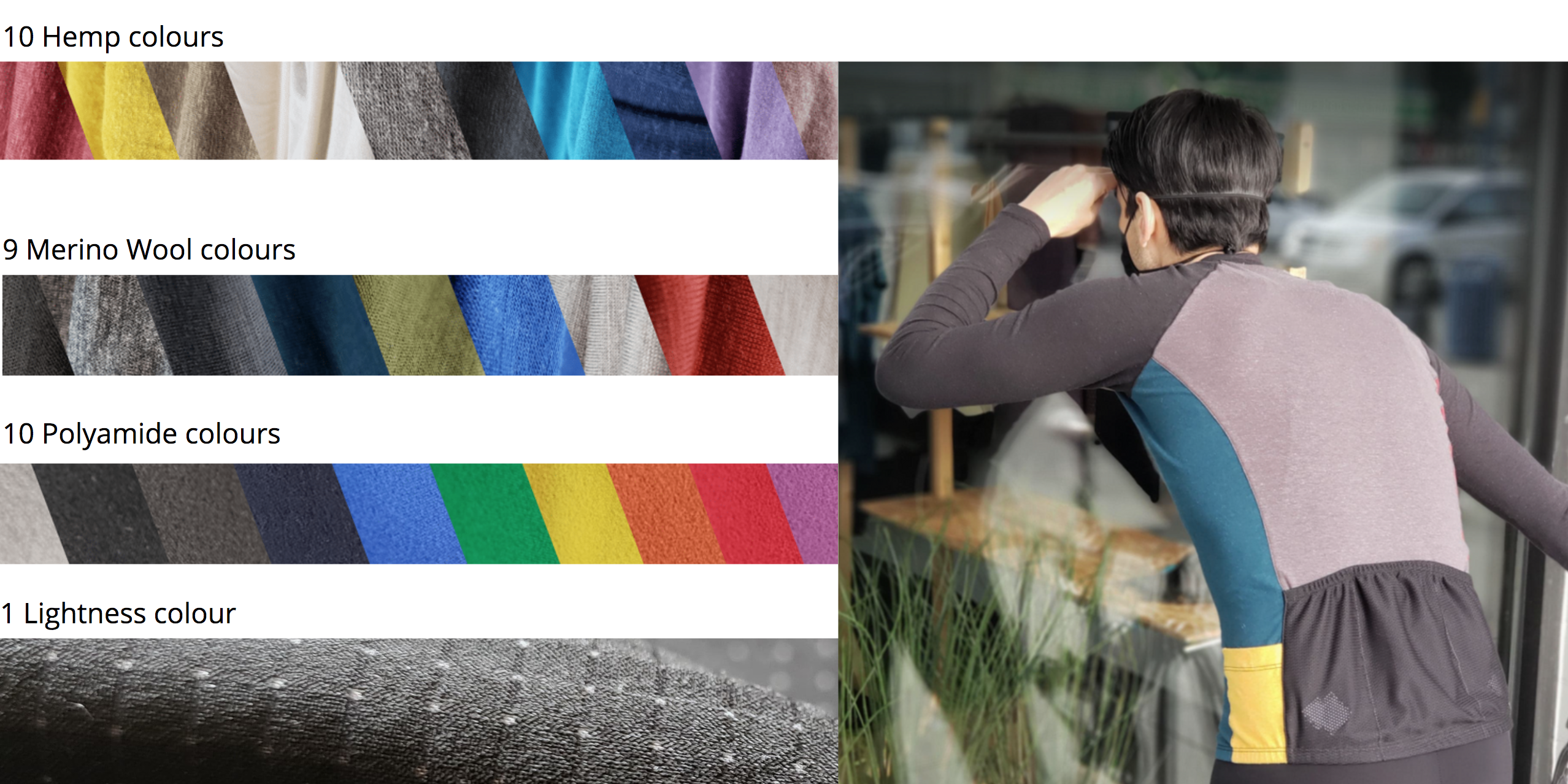 Step 2. Choose where you want the colours to go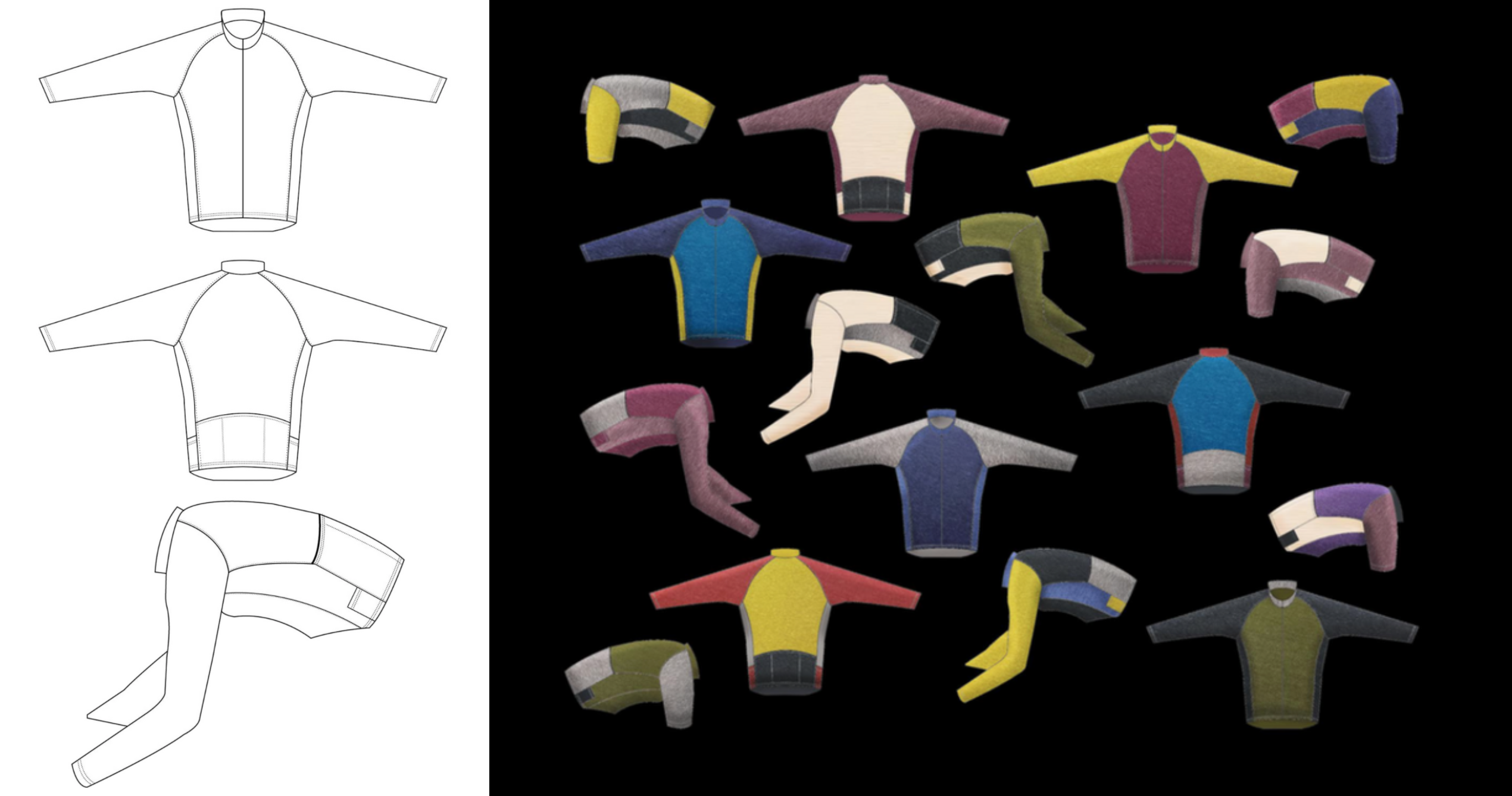 For instance you can say "Hey, I want the style but replace the Burgandy with navy, keep the natural colour and change the black to teal".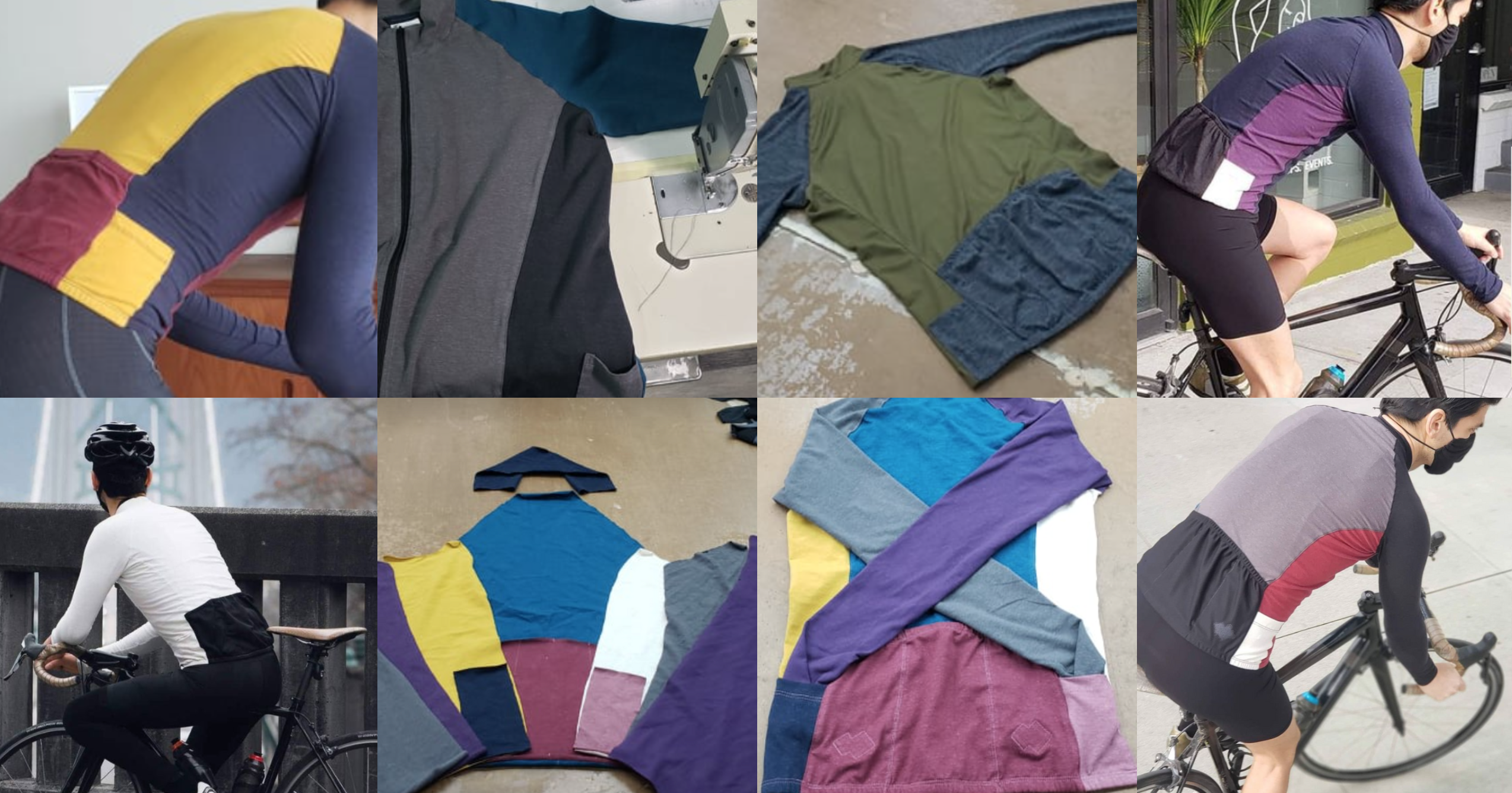 Below is a jersey made all from scraps.  We'll use scraps where ever possible unless you prefer straight from the roll.