Guaranteed comfort
- No more touching & re-adjusting your mask - No glasses fog - No ear pain  
"As a physician, your masks are excellent and exactly what I would want my children wearing." 
Abigail S, MD - Vancouver, BC

"They work , well at least the Chariot works as advertised for me.  I can wear my glasses without fogging, the mask stays put so I don't have to touch to reposition even while chewing gum or talking and they provide an effective seal around my face.  I have tried 3 other fabric masks from other suppliers and they were not acceptable even without my glasses."
Kevin F - Victoria, BC

- No more glasses fogging up with the strong nose pieces and adjustable tension straps.

- Made with the highest craftswomanship, materials, and machinery in Vancouver at our Railtown studio, 879 East Hastings, M-F.
- 2 Layers not 3 Other masks require 3 layers because they are using cheap thin loosely woven cottons and worst yet, sport polyester and nylon materials. If our masks had a 3rd layer with the full closure fit and nose piece ... it would be extremely hard to breath. The only other layer to add that increases filtration and doesn't reduce breathability is a Hepa 13 meltbown nylon. This is a different nylon than what's used for garments.
No polyester "moisture wicking fabric "the irregularity of natural fibers are likely to make them (100% cotton) better at capturing tiny particles through Brownian motion" from study and tests for mask materials at Smartairfilters.com
https://smartairfilters.com/en/blog/best-materials-make-diy-masks-virus/

- Adjustable positioning and tension with full head straps or ear loops allows for full customization
- A strong 20 gauge copper nose piece on most masks or 22 gauge rust proof steel
- Logo free masks
HEPA 13 (10 Pack)  $6
* Sold out and will be shipped out seperatly from your mask order for free on November 20th. We are still accepting filter orders.  Sorry for the delay.
Certified filters protect you against 99.97% of particulates 0.3 um in size or larger
Hepa 13's are more affordable and offer 30% more coverage than 2.5PM filters. 
Daily releases & deliveries
"I would also like to say that we are very happy with the masks! We ordered some masks from a Toronto facility and I found the mask would slip off my nose and steam up glasses. My husband wears hearing aids as well as glasses and he had to remove the hearing aids because the ear loops would accidentally cause his hearing aid to fall off unexpectedly. He was afraid of losing a hearing aid or having it damaged. So the Chariot mask works perfectly to solve the problem of wearing hearing aids and glasses! Of course, any of your masks without ear loops would solve the hearing aid problems.Our son, who lives in BC recommended your masks after he shopped for a mask made to wear with glasses and was happy with your masks. I will be ordering us each one more mask from your site in the near future since they work so much better than the other cloth ones we purchased.Thank you."
Helen S - Ontario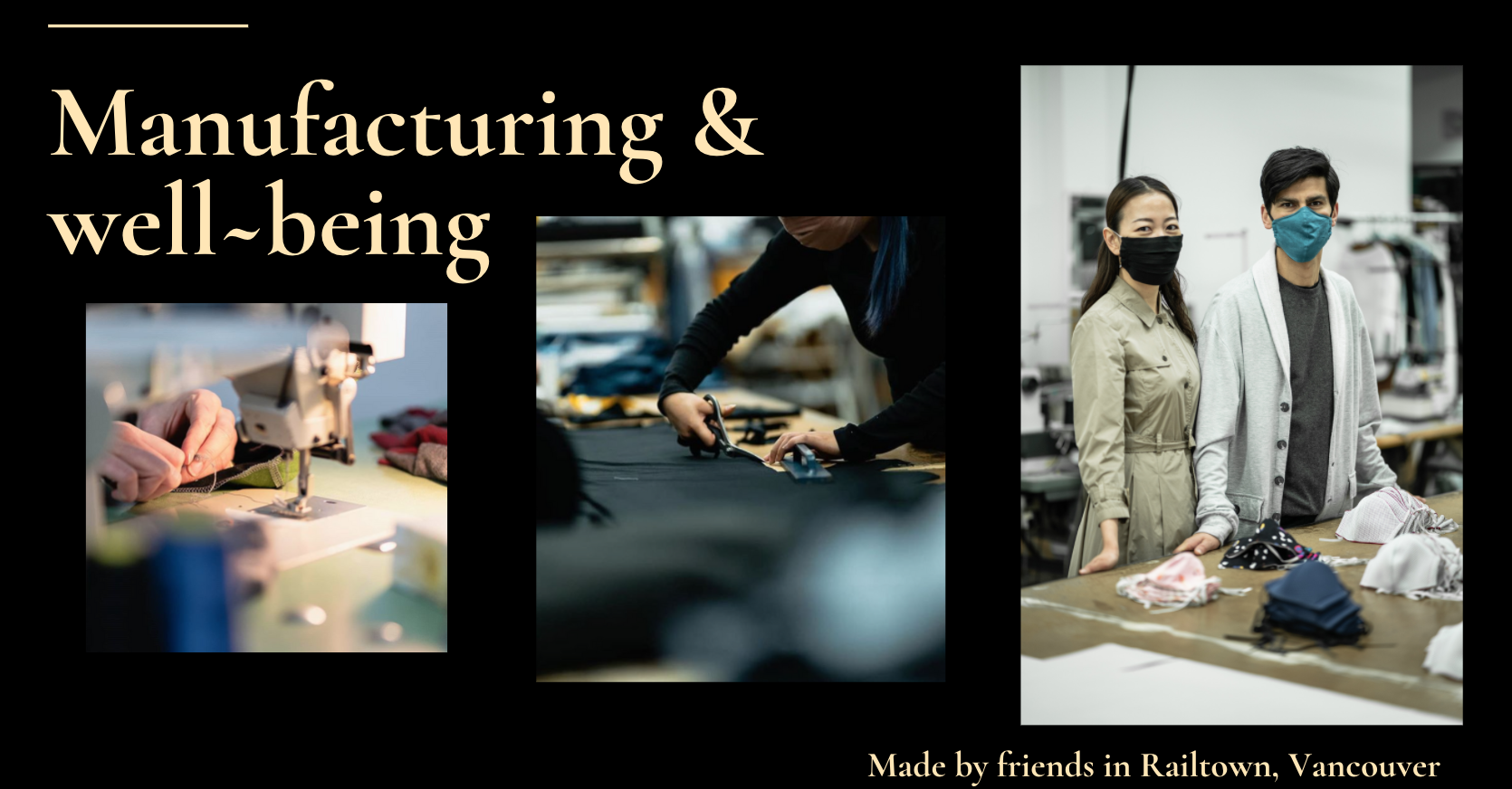 OUR STORY
When the news broke that the pandemic had made it onto Canadian soil, we immediately starting thinking about how we could help. It didn't take long for the shortage of essential supplies including face masks to become apparent: we jumped into action. 

The Pillar Heights team started researching how to make a face mask that would offer the necessary amount of protection, and created prototypes to figure out how we could make face masks more comfortable and therefore more practical to wear for as long as you need it.

We created these face masks for the people who understand that it is imperative to protect not only their own respiratory and immune system health by taking necessary precautions, but also those of our community including our family, friends, and neighbours.
We live and breathe sustainability to achieve a brighter future for one and all. Naturally, this ethos wove itself into our reusable face mask designs, which go further than eliminating disposable single-use masks by also utilizing natural fibres to create a masterpiece. We think the result is a complement to your life with the protection, comfort, versatility, performance, and style it offers you.
FOLLOW US ON INSTAGRAM FOR UPDATES AND A LOOK AT OUR STUDIO AT WORK