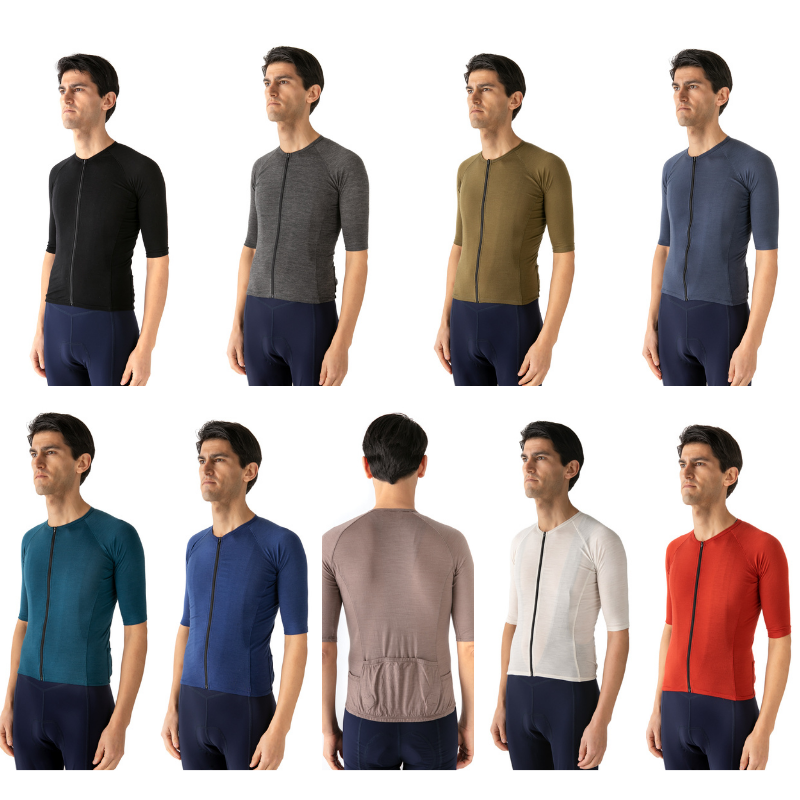 100% Super Fine Merino Wool
Choose sleeve and collar options below  
Phenominal properties for performance, keeping you comfortable in a wide array of climates. Ditch the wind breaker & the baselayer. You'll want this against your skin. Stay dry up the climbs and feel like you're in your living room when bombing down the mountains. That's our promise.  Creating garments that do what you wish your skin could. 

100% natural & never laced with any synthetics

Designed, built in Vancouver, tested world wide

Perfect for10-35°C / 50-95°F

Earthling wearing size small
Chest circumference 89cm/35"
Size chart below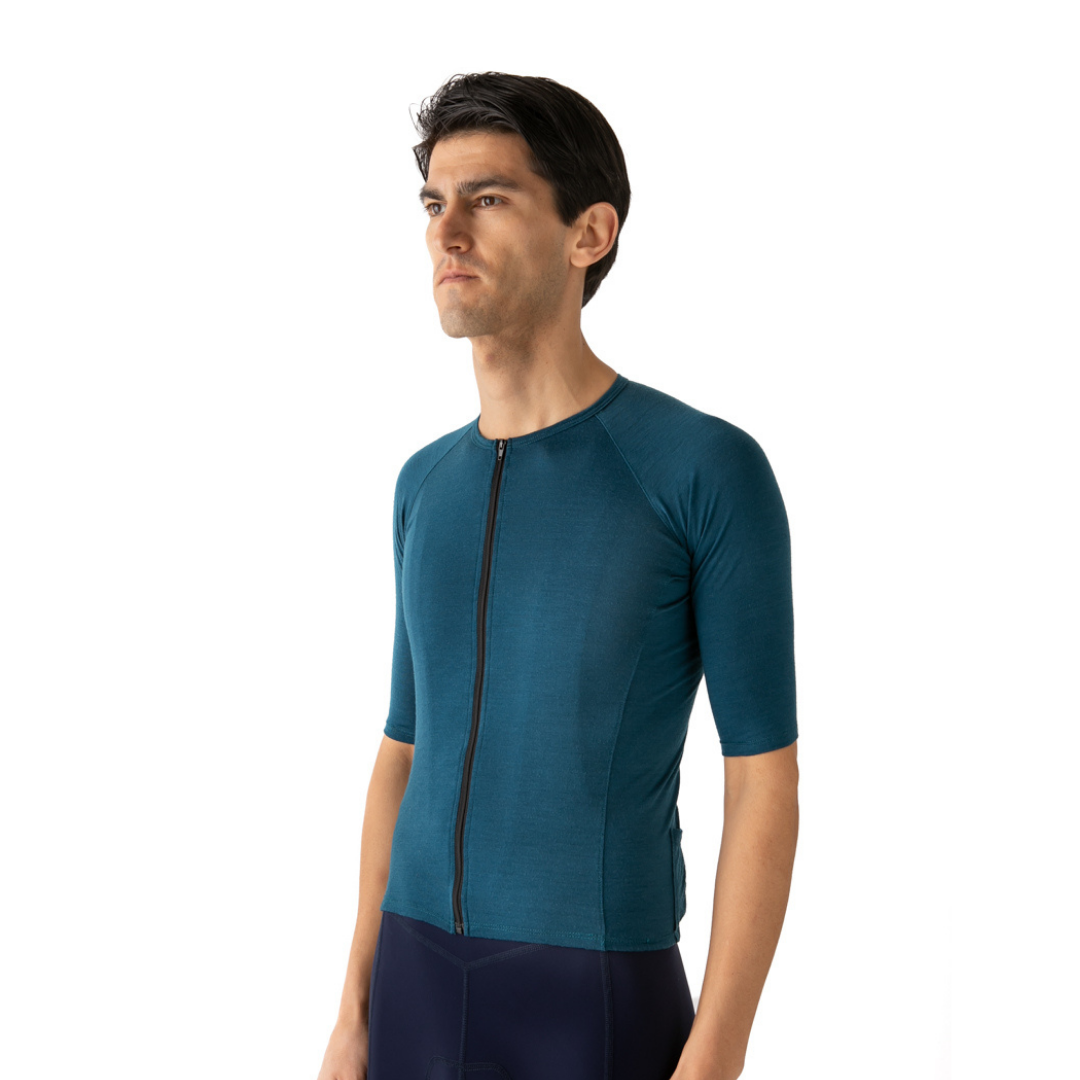 Update

We added central back seams to attach to the top of the back pockets. This will eliminate any potential tears that are typical of other jerseys. 

And we raised the back pocket away from the lower hem to reduce the chances of anything in the back pockets sagging past the hemp line.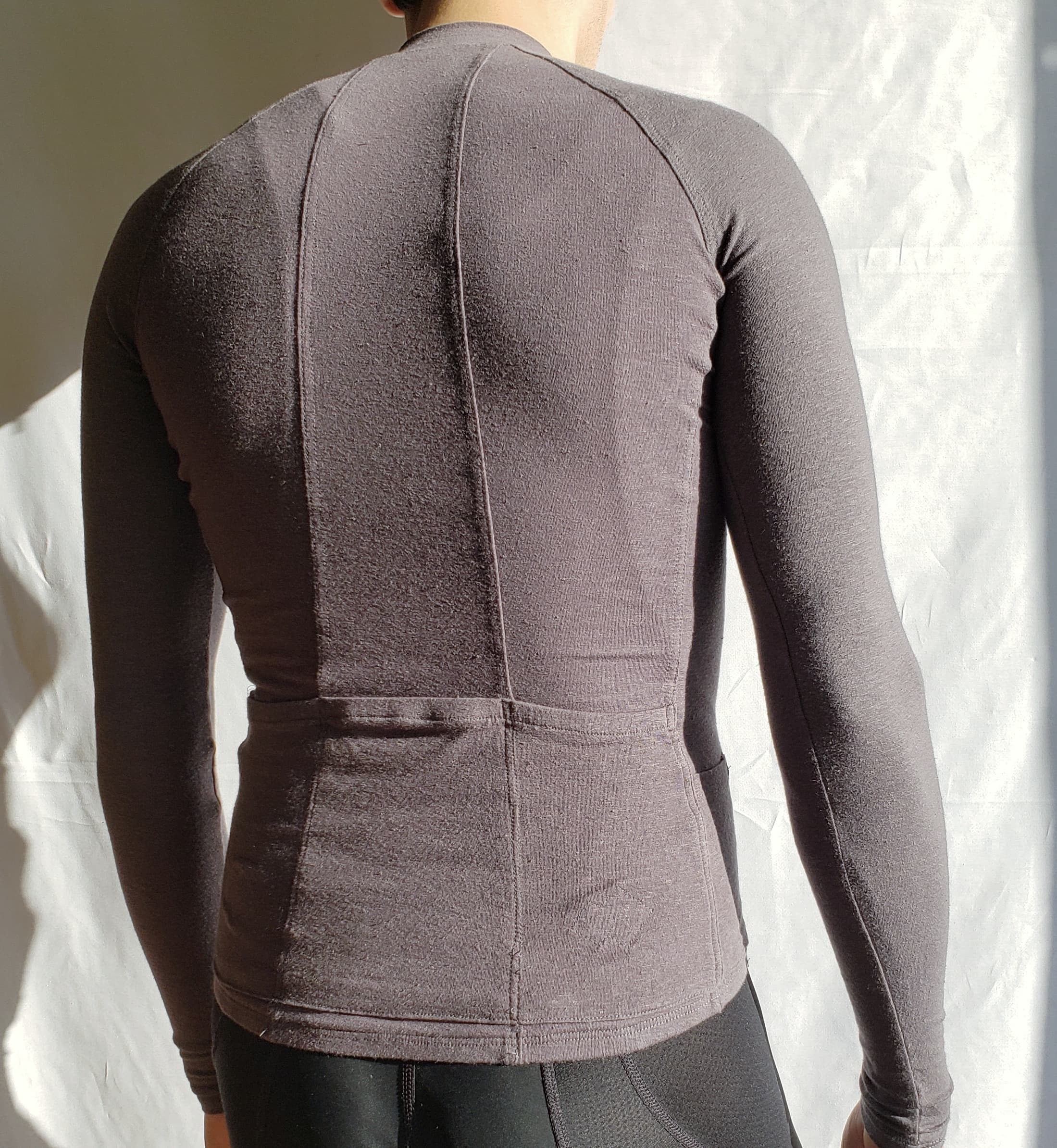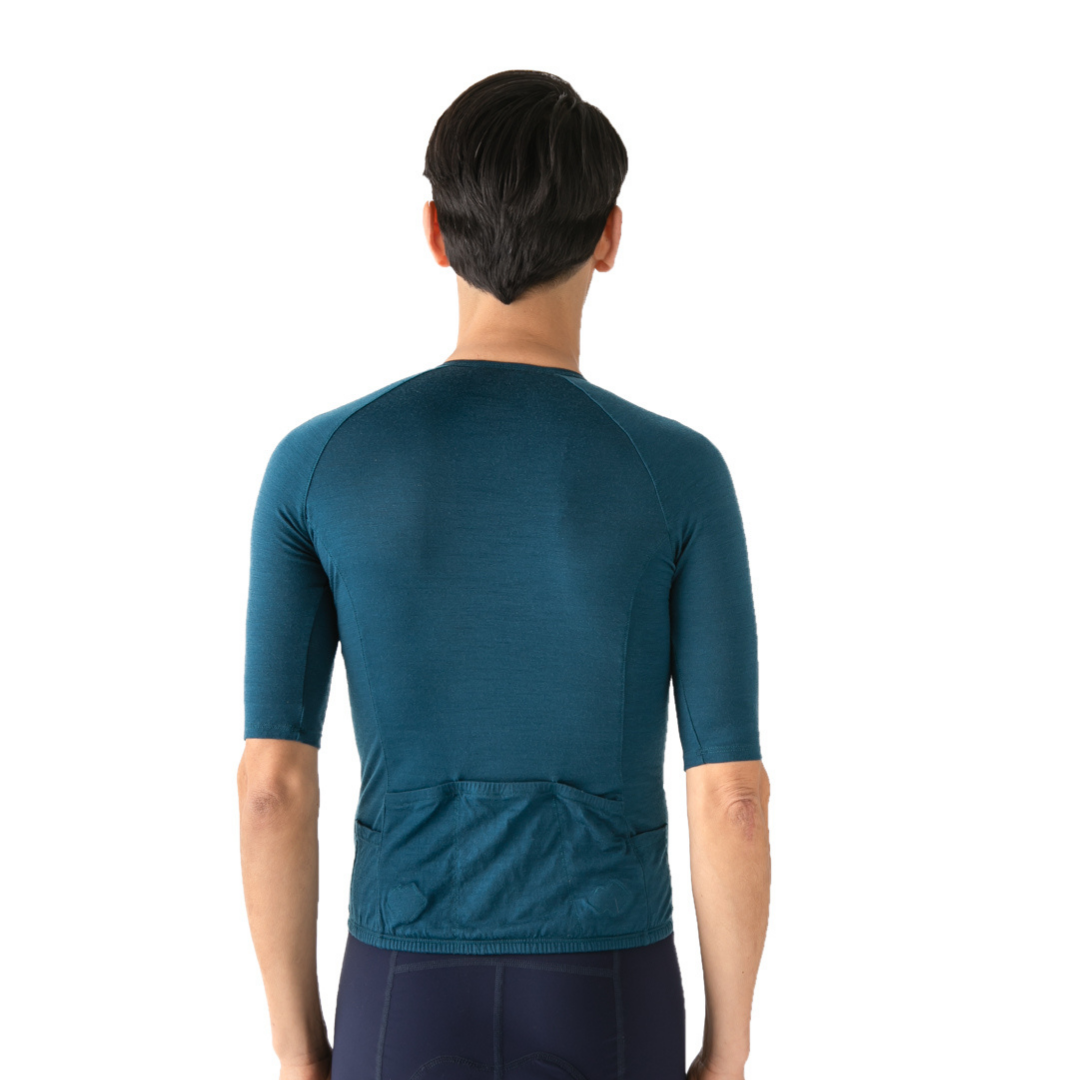 Naturally SPF 50+

Antibacterial

Properties that never wash away

Locker loop for storage

Low profile collar reduces tanlines off the bike

140 grams for a size small



Hidden semi-reflective logos

Dual side pockets

Rear Elastic hem + upper elastic pocket hem 

0% microplastics involved

Backed by our Friendship Policy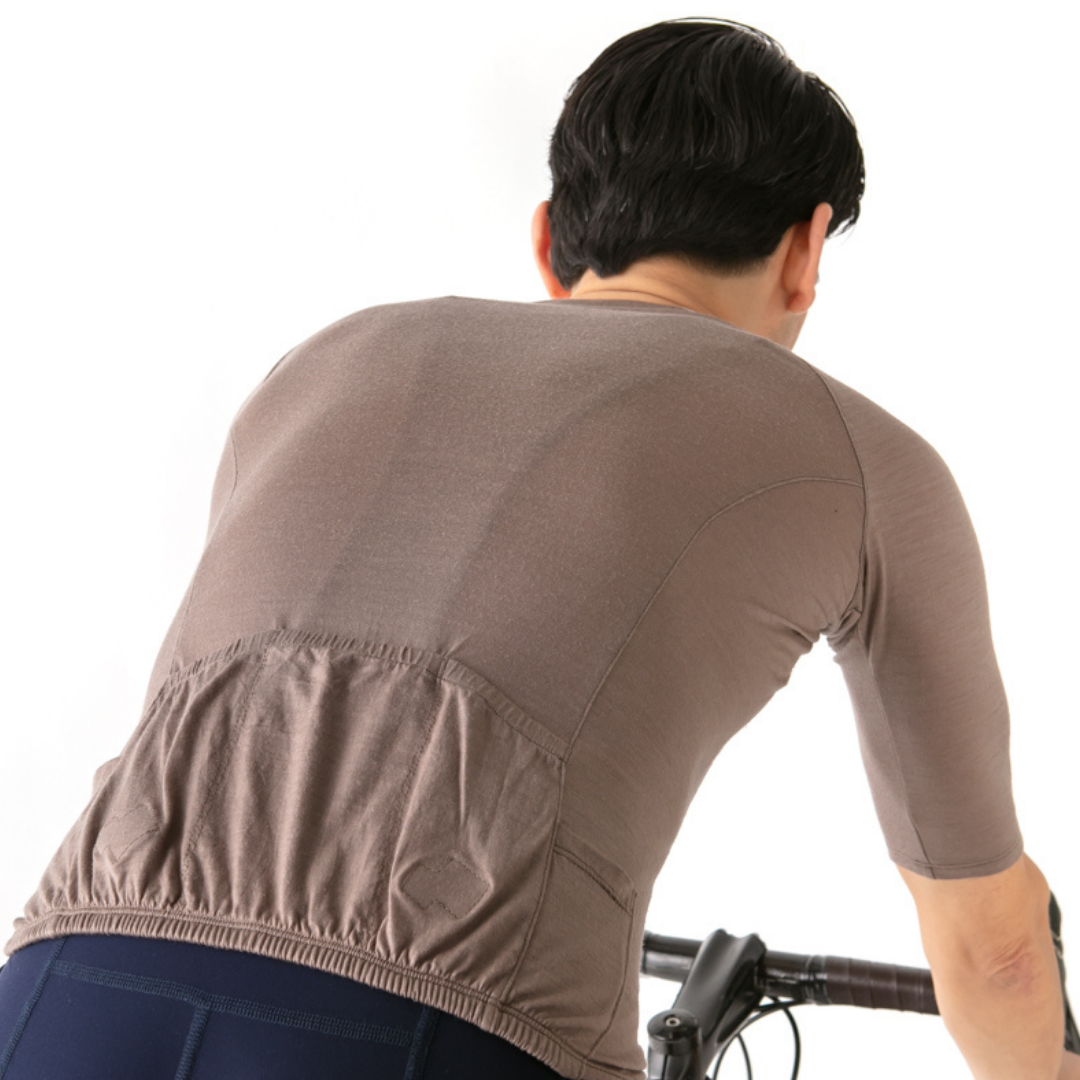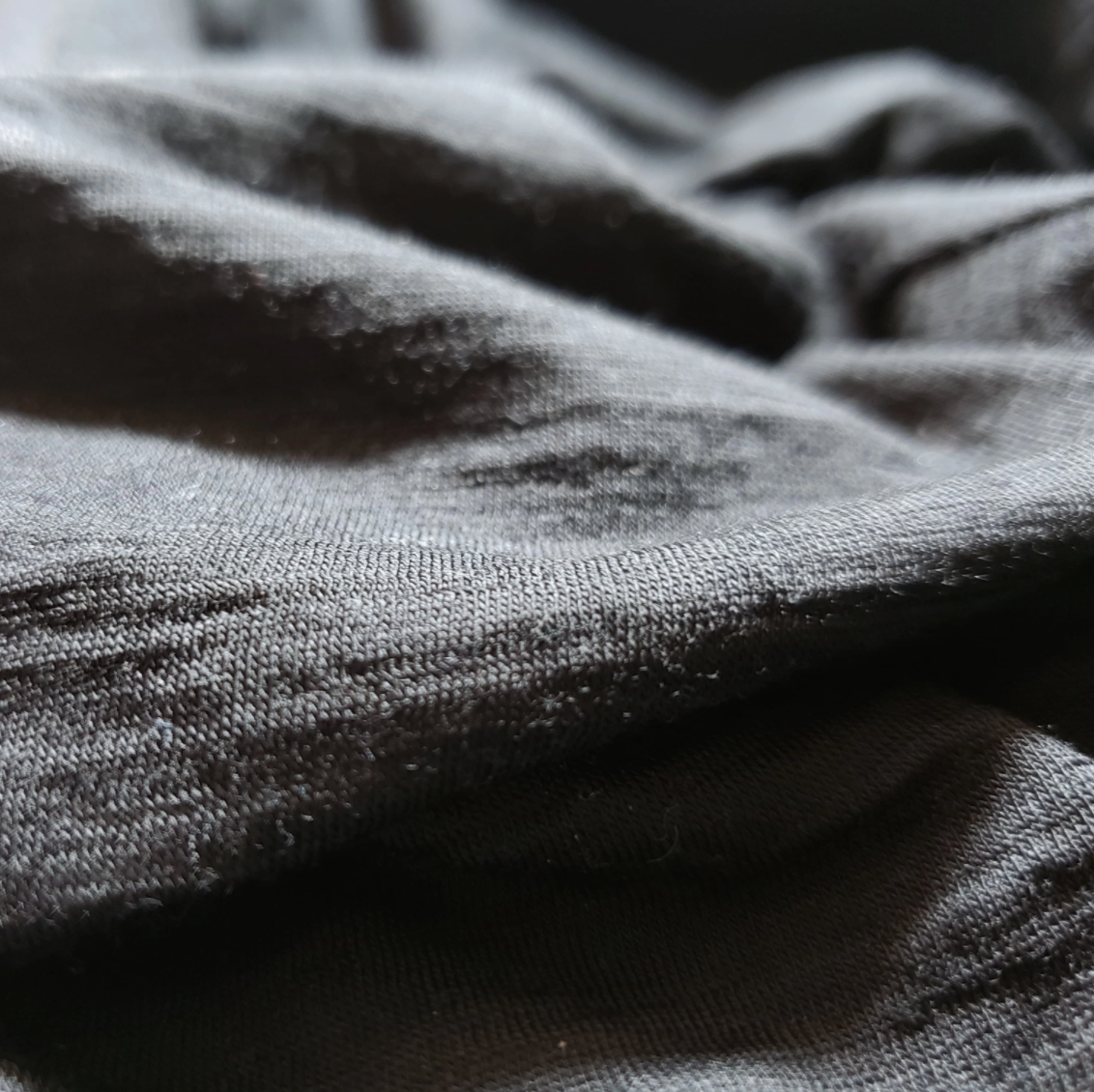 Synthetics really can't match the properties nature has harmonized through eons. The merino wool and hemp fabrics complement the human body. They are in sync with who we are, what we do and where we do it. It's a gift.

The jerseys ships unwashed and will shrink to our race fit when washed on the high heat setting. Further shrinking will not happen. Wash in warm first if you want to try a losser fit and high heat after if you want a tighter fit. 

Get to lower temperatures if doubles with a hemp or a 2nd merino jersey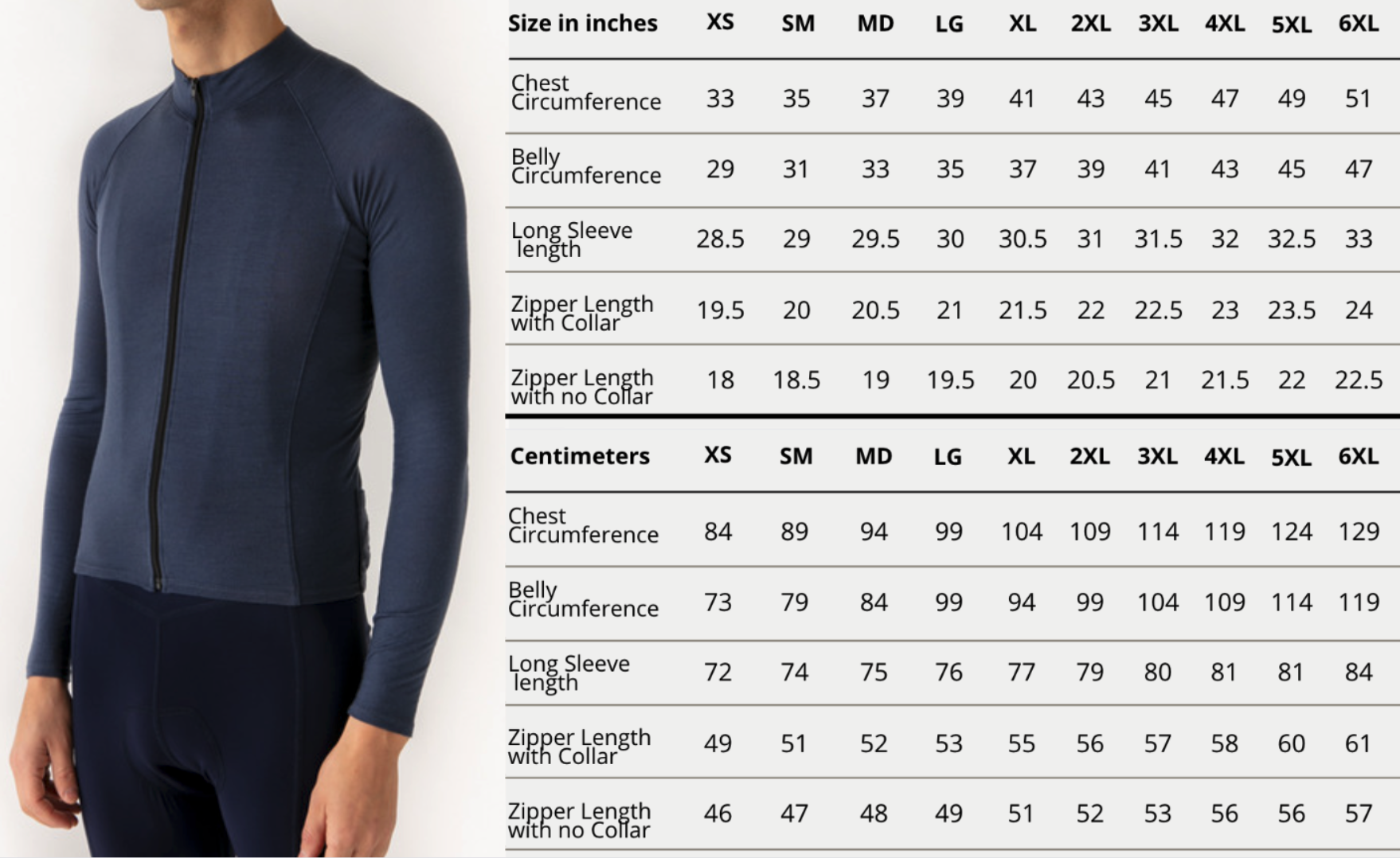 Questions ?
Call 1 236 886 3697
pillarheights@gmail.com
Review

Kenn  Taipei, Taiwan 100% merino wool 
The jersey is awesome, just fabulous. It feels great when I put it on, and it smells nice - I guess that's the nice wool smell. Suffice to say that it smells different than any other piece of cycling apparel I have. What really makes it shine is all of what you said: it breathes and wicks away the moisture well. I thought I was going to be hot at first, but I wasn't. It dried super fast; I never felt soggy, not even for a bit. Coming down the hills after sweating buckets going up, the jersey still kept me warm, dried in no time with a little wind onto it on the descent. I was consistently surprised how quickly the piece dried even after I got it super wet and sweaty. I was singing these praises to my cycling friends all the way.
-
Rode in Taipei, Taiwan with a 100% merino wool, long sleeve,  made-to-measure jersey on a 1200 meter elevation with 30 km of mountain terrain and 20 km of rolling flats on a 13 - 20 °c (humidity of 65-70%) day..