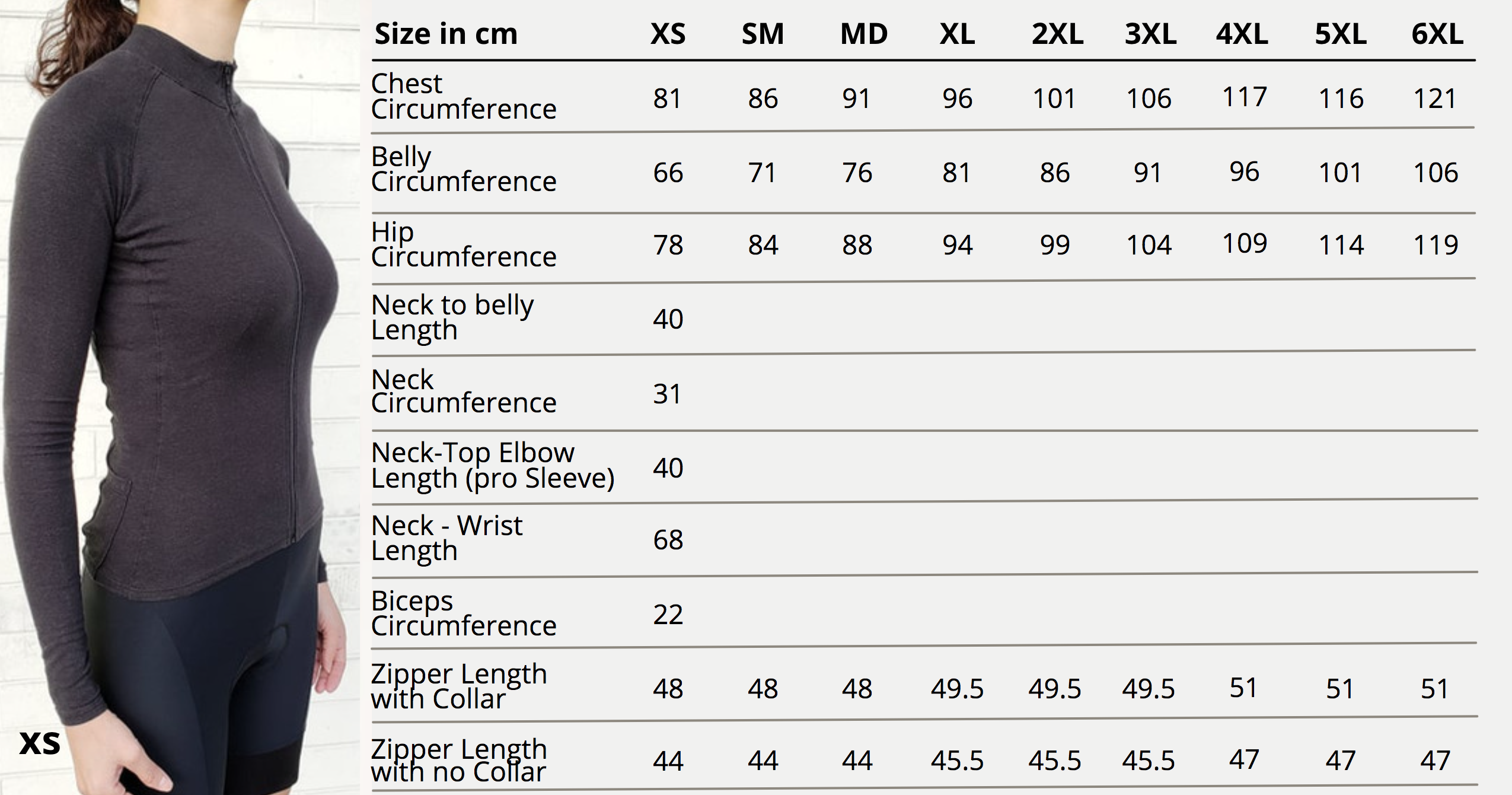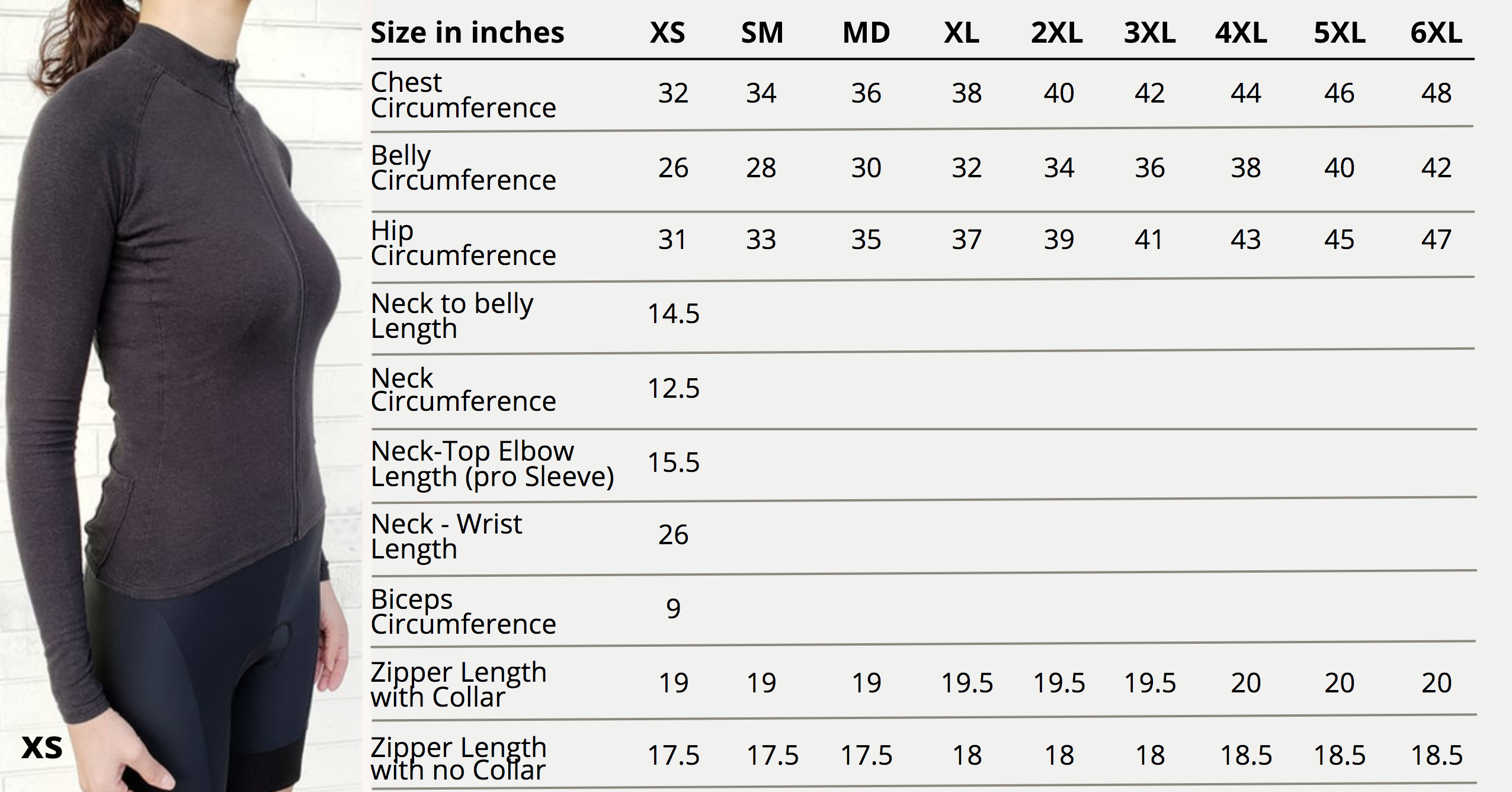 Thank you for visiting our studio's webpage. Fistly, I would like to humbly apologize for not having more women's photos yet. We have Just finished (Dec 7th) putting together our size chart and approving our final fit. We always guarentee our work and have been serving the community for the past 5 years. We were offering free made-to-measure upgrades.  Which we still do if these sizes don't work for you.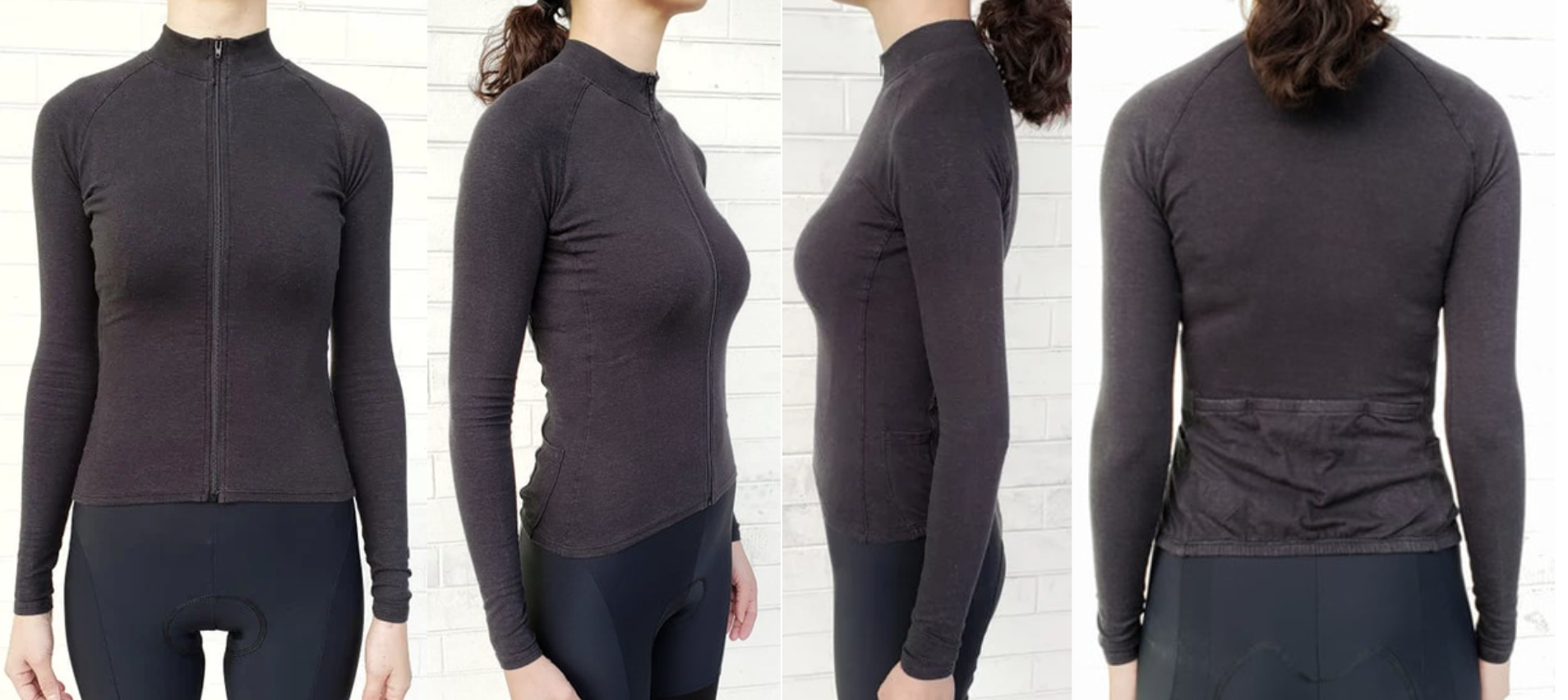 Model wearing XS. Her measurments are the XS in the fit chart. Technical hemp colours (Once again.. our apologies ) 



Probably the most comfortable cycling jerseys in the widest array of conditions thanks to their hemp and merino wool natural properties

Ditch the wind breaker & the baselayer. You'll want this against your skin. Stay dry up the climbs and feel like you're in your living room when bombing down the mountains. That's our promise.  Creating garments that do what you wish your skin could. 
 
Designed, build and tested in Vancouver, Canada

Perfect for 12-30°C / 53-86°F

Earthling wearing size small
Chest circumference 89cm/35"
Size chart below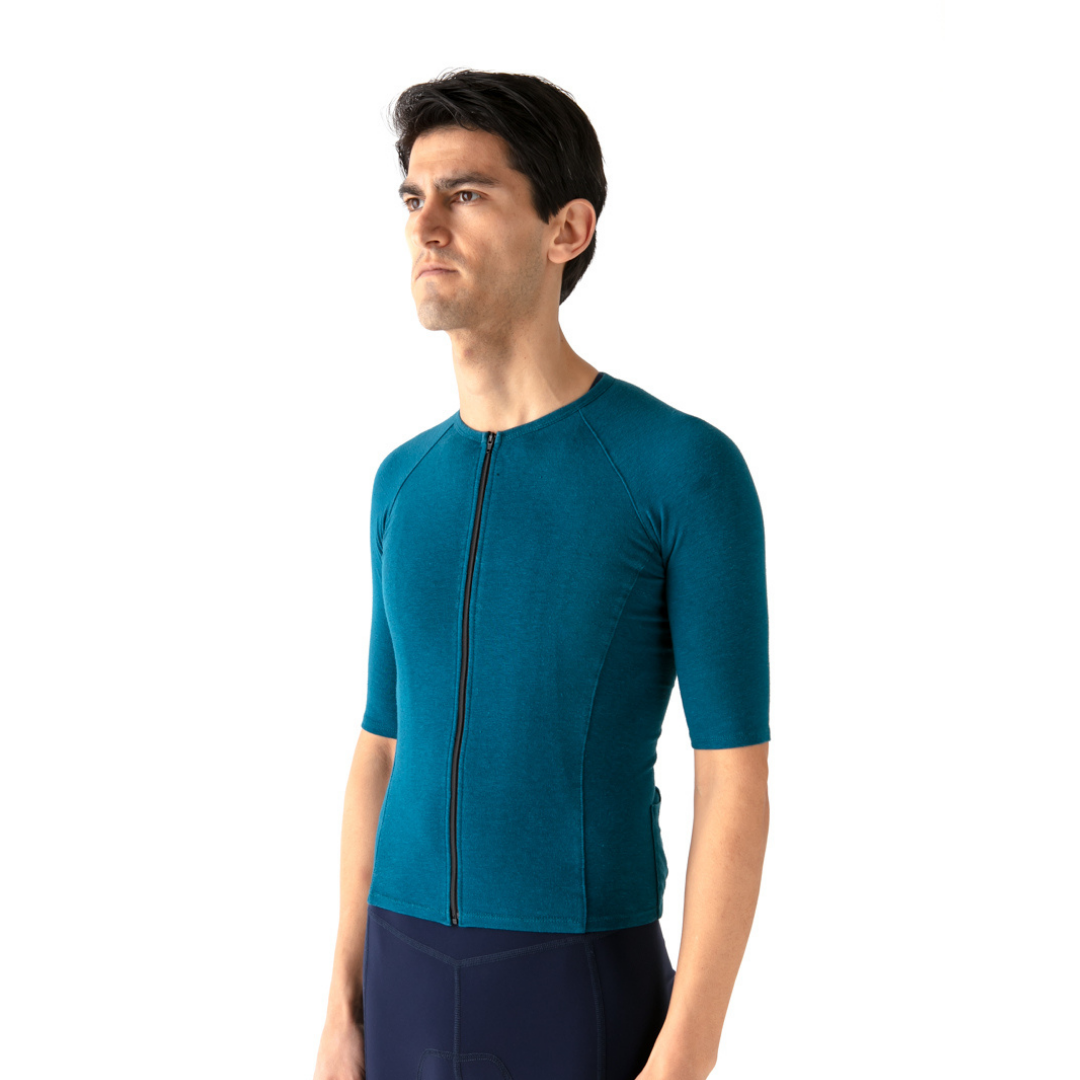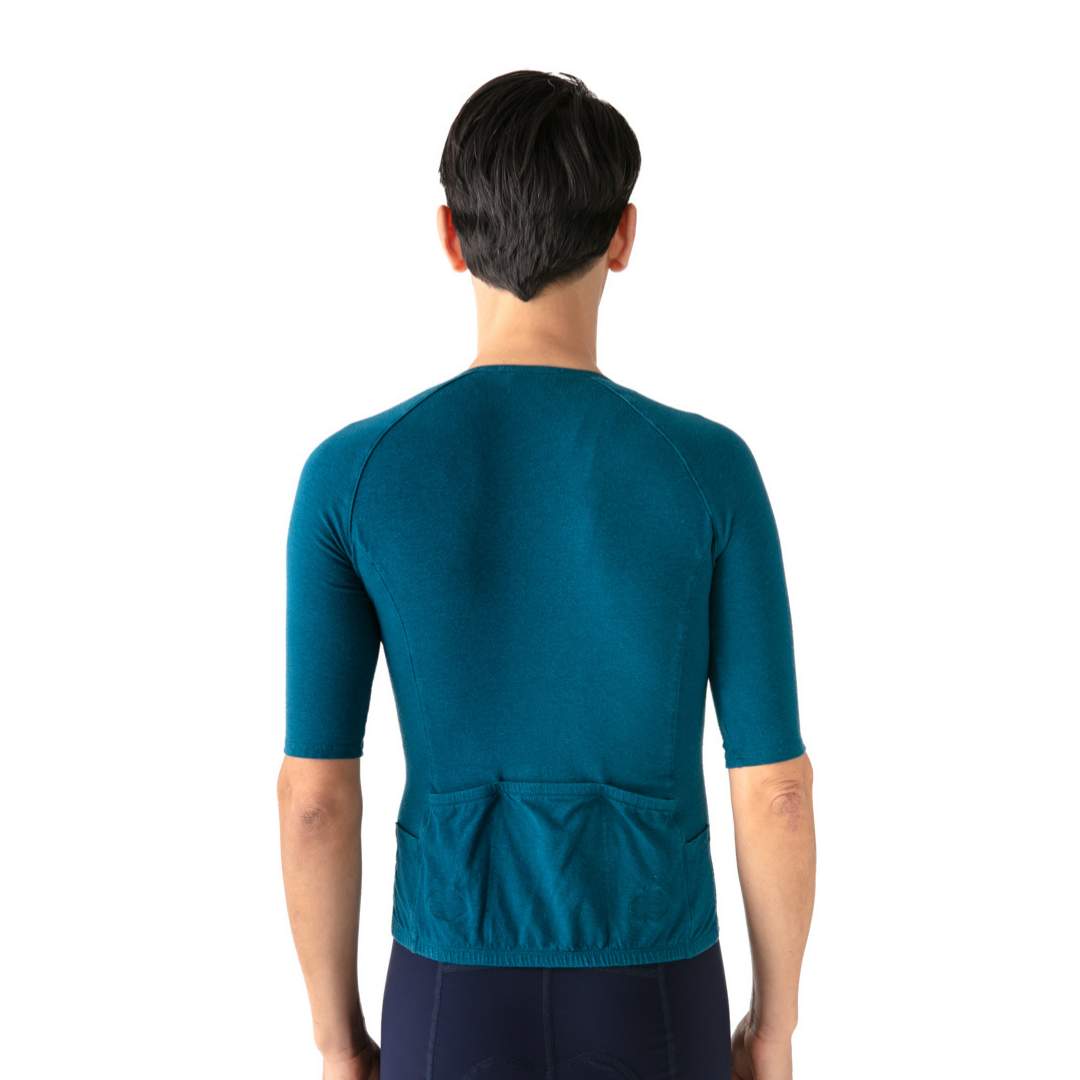 Naturally SPF 50+

Antibacterial

Properties that never wash away

Locker loop for storage

Low profile collar reduces tanlines off the bike

155 grams for a size small



Hidden semi-reflective logos

Dual side pockets

Rear Elastic hem + upper elastic pocket hem 

0% microplastics involved

Backed by our Friendship Policy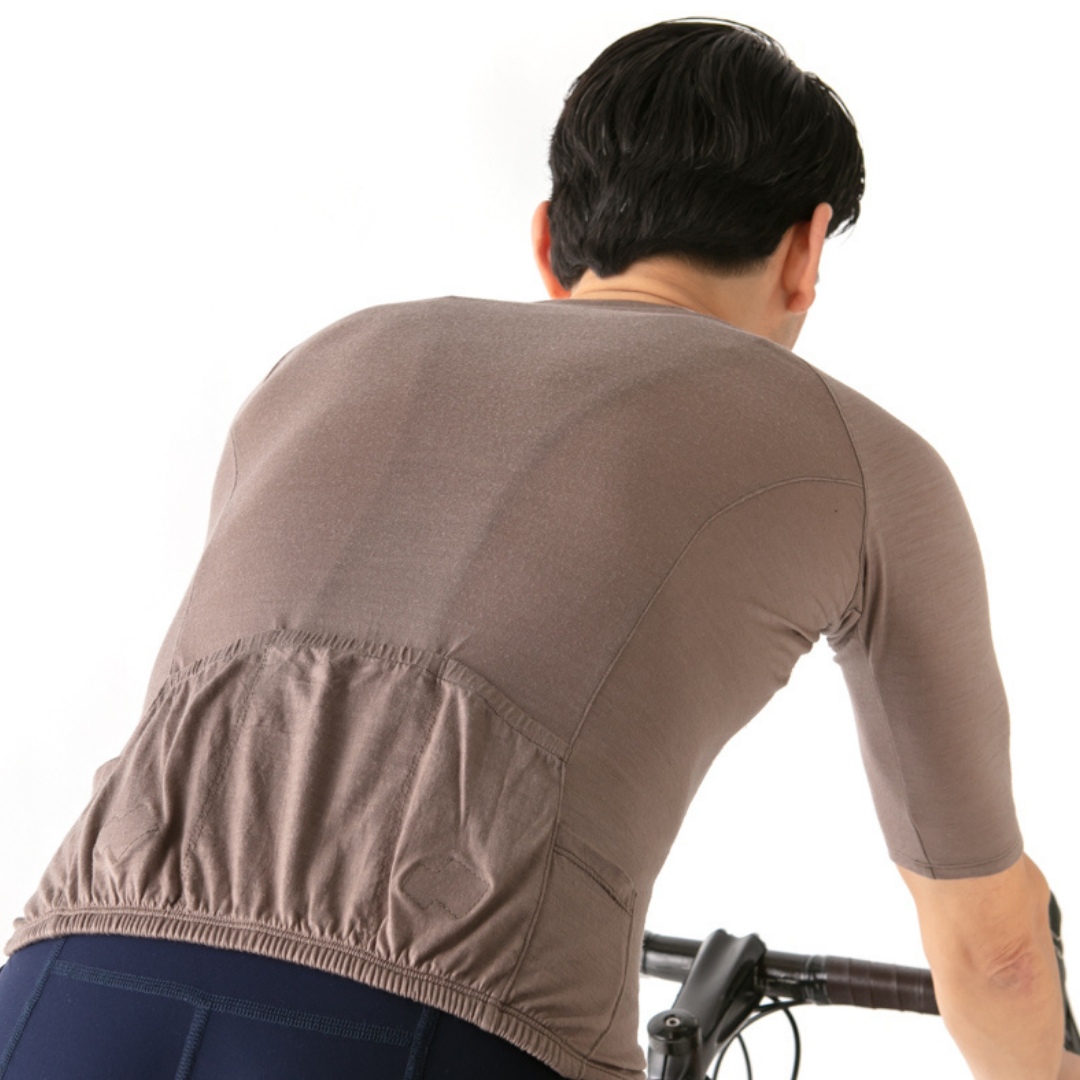 FUNCTIONAL HEMP


Keeps you the most comfortable in the widest array of climates. Ideal for Temperatures between 10

°C / 50-85°F
MERINO WOOL


For great body regulating similar to the hemp but a tad better for cooler temps as merino is known for it's subtle warming affect

5-20°C / 40-68°F.




 


FRENCH TOILE


FOR THE HIGHEST QUALITY POLYAMIDES.




Ideal for temperatures between 




F

or the highest quality and solid feeling polyamide. No see through chep and nylon polyester effects includuded .  

15-35°C / 60-95°F.




 


LIGHTNESS


F

or the lightest jerseys on the market and highest breathability. 94 grams for a men's small. Ideal for

20-45°C / 68-113°F.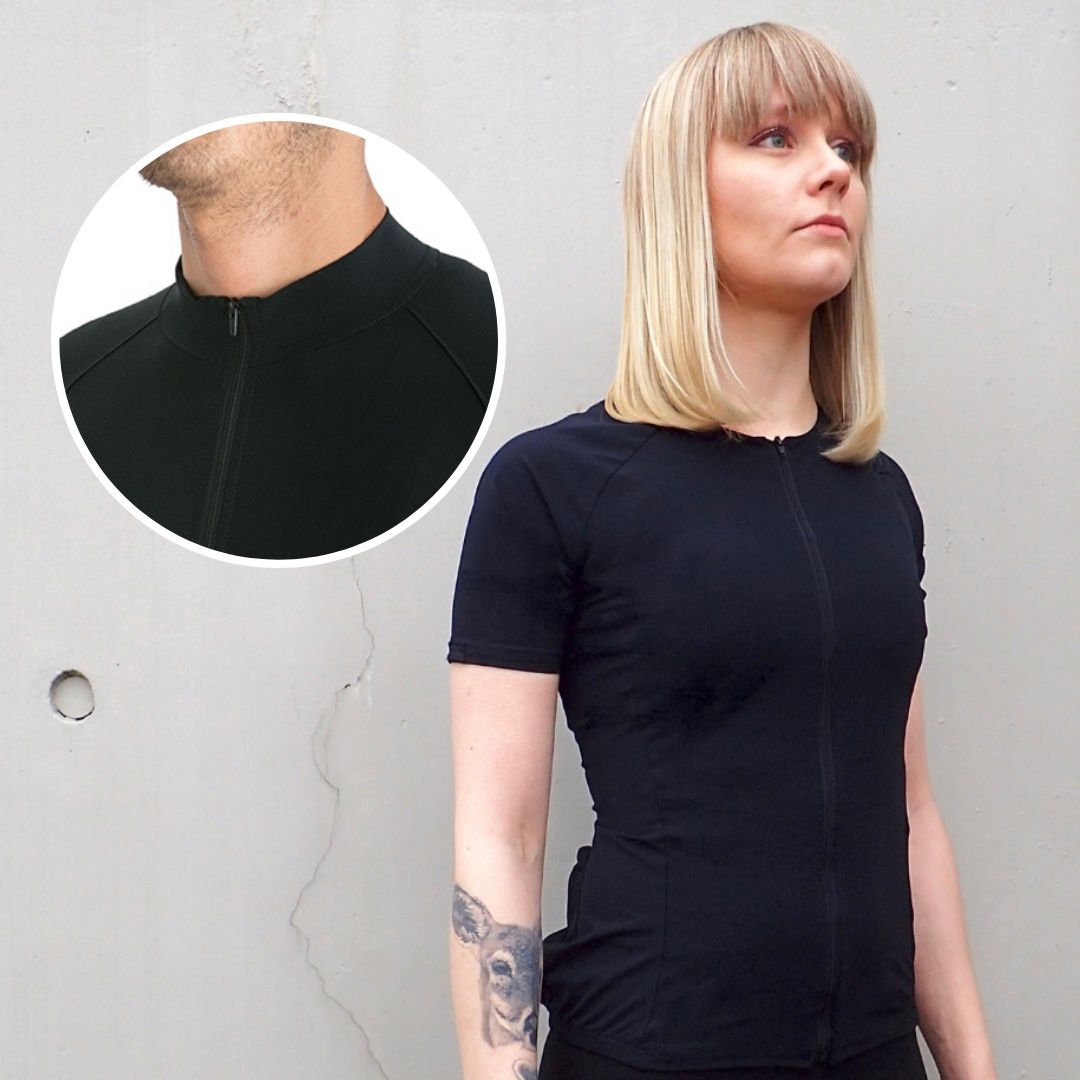 Features

1. Pick the Fabric that works for you and your environment  
2. Locker hook loop 
3. Collar option
4. Minimal aesthetic look
5. Great adaptive storage capacity 
6. Dual side snack pocket 
7.Hidden reflective logos
8. Made-to-measure option available
9. Canadian made
10. Hemp & wool: naturally UV protect + anti-microbial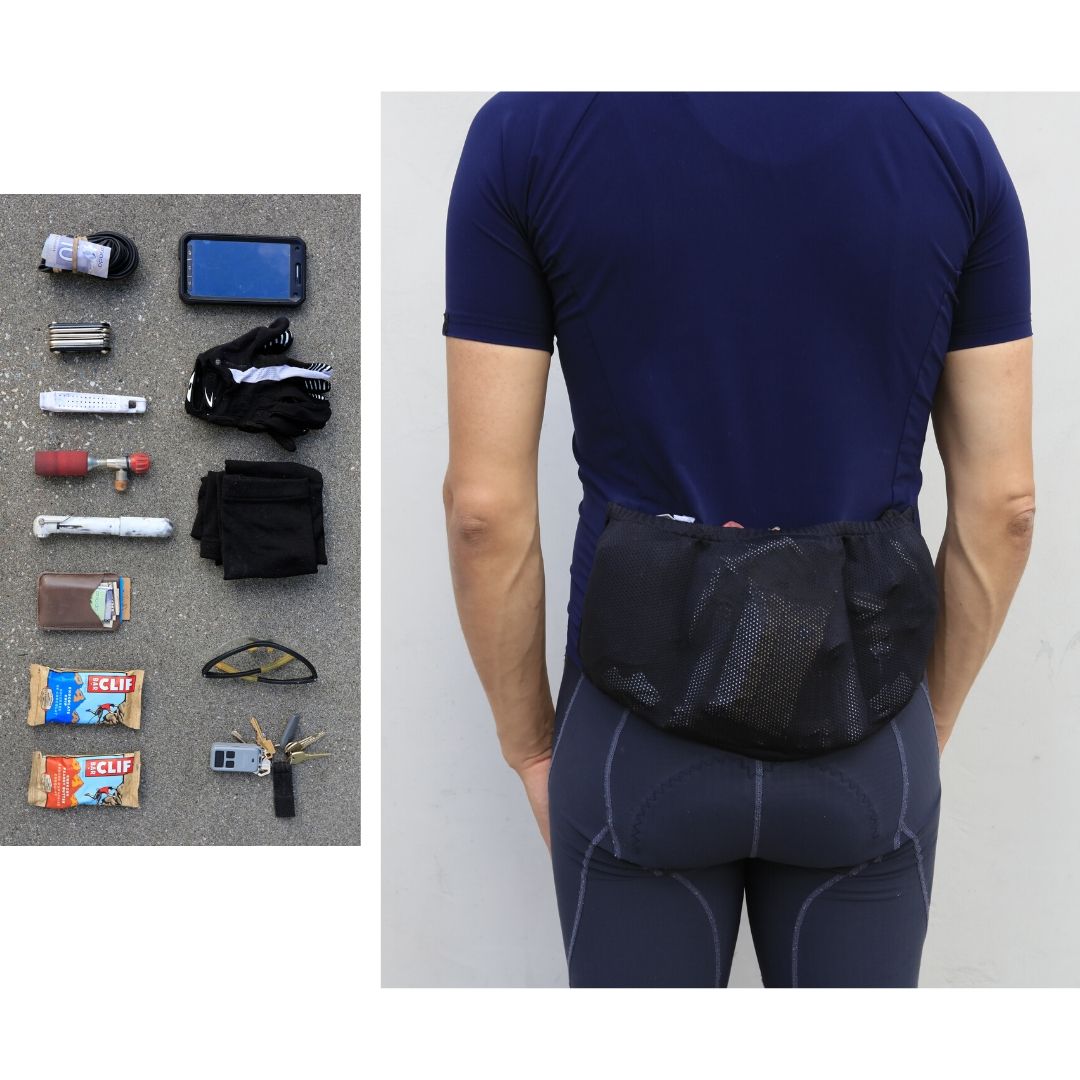 ADVANTAGES

1. Body and room temperature regulation with merino an hemp
2. Quick storage for bathrooms 
3. No collar reduces tan line appearance and makes for easier zip-ups and downs. 
4. Easier to match and feel right at home at the cafe
5. Carry more and always be prepared in safety and adventure
6. For quick safe access
7. Hidden reflective logos both places on both back sides pockets
8. Get a personal perfect fit
9. Supporting a local economy, small business, and quality craftsmanship
10. Natural properties means they'll never wash away like the do in synthetics in our hemp and wool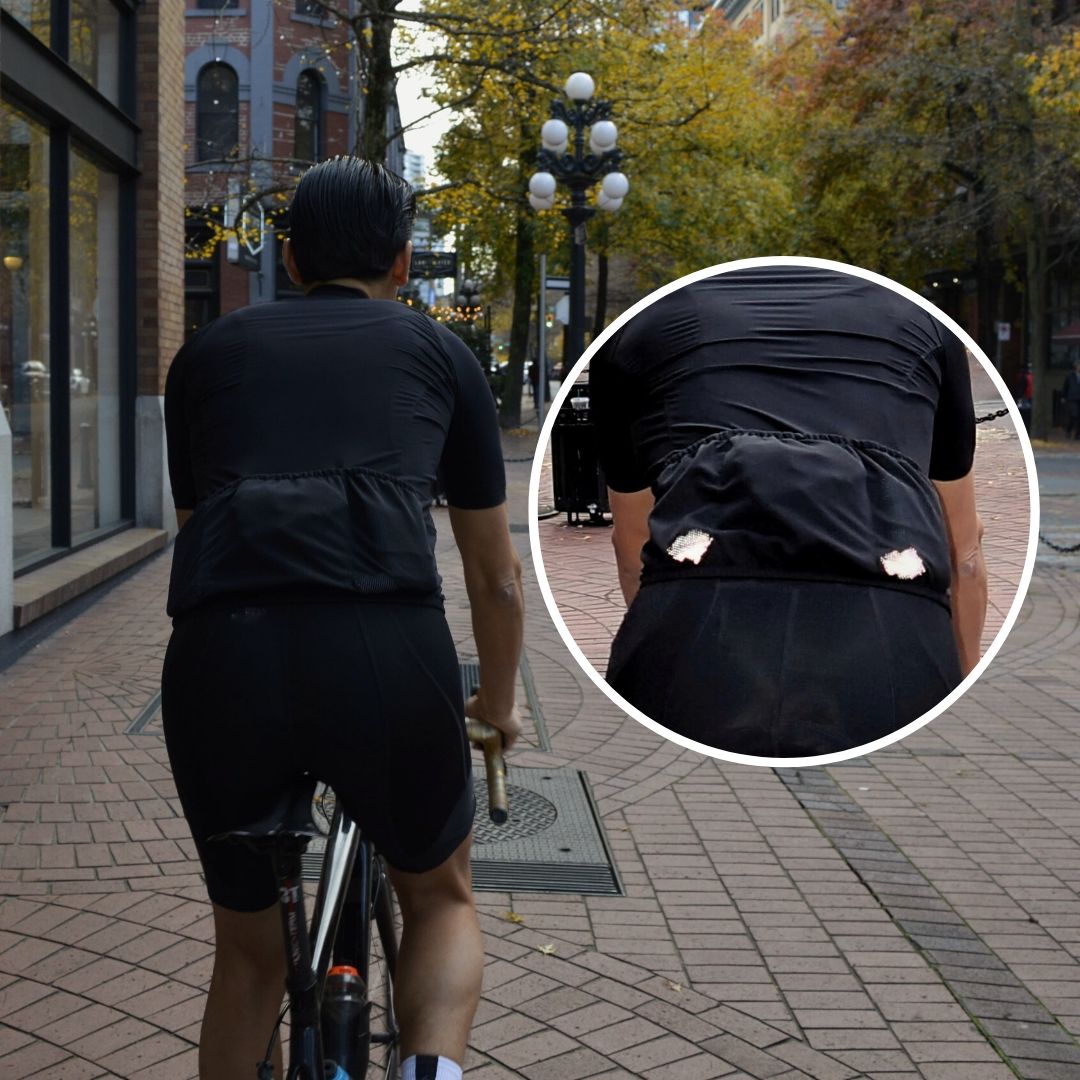 GARMENTS MANUFACTURED
Made in Canada

FABRIC COMPOSITION & CARE
53% Hemp
44% Organic cotton
3% Spandex

Certificates and details here

Don't cook your clothing. Hand or machine wash cold with similar colours, hang to dry and if need iron on low temperature inside out.
If you need any repairs we can send out free fabric patches and help financially compensate for repairs or do free ones in Vancouver and Edmonton.  More about our friendship warranty on our about section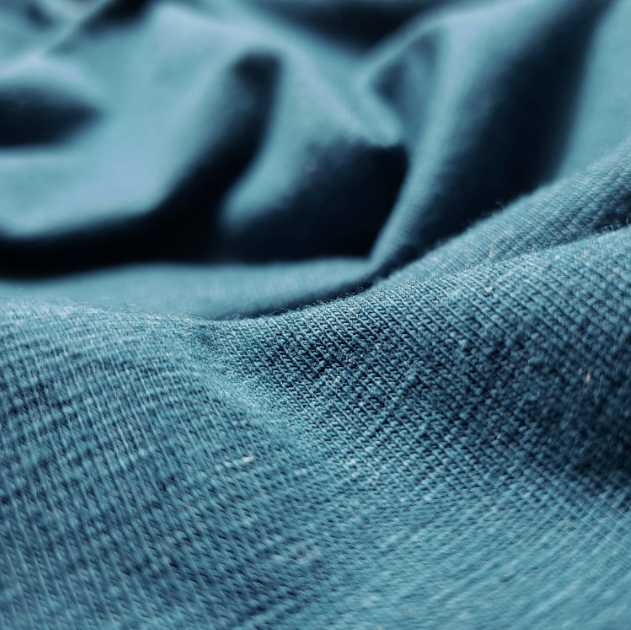 FUNCTIONAL HEMP

Regulates your body temperature better than any other fabric we've tested in the last 4 years. Whether it's cool misty rain, climbing mountains on a summer morning or descending a spring mountain full of sweat. This jersey keeps your feeling like you are at that comfortable room temperature climate. Polyester could never do this and merino wool comes close. This is slightly better for hotter climates. If there's one material to choose this would be it and it's plant based!  

177 grams - men's small pro sleeve with no collar

- Sustainably and ethically made from seed to fabric
- Feels like a thin soft towel
- Durable and able to survive most wipe-outs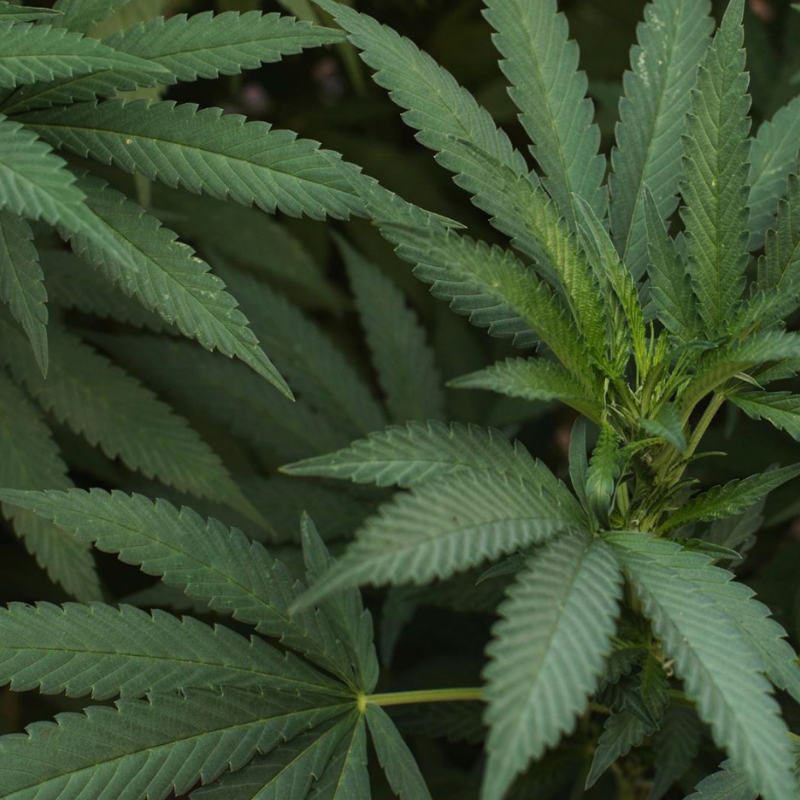 Reviews

SPENCER FROM EDMONTON, CANADA
Ever rode an epic climb uphill?  The hard, grinding effort which raised your body's temperature on the way up leaves you a soaked, sweaty and cold mess on the way back down the mountain. Heck, you can experience this just riding flat lands in the early spring! No one likes it, and when you're pushing your limits day in and out that added chill to your core brings you one step closer to catching a nasty cold or flu. Finally, a jersey that feels better and works. When I'm headed out for a day in the mountains, the only jersey to wear is the technical hemp. It keeps you noticeably warmer when it's cold yet, cool and breathable when it's warm out. While this might seem impossible, we have put the technical hemp jersey through rigorous testing over hours and days of rides and it works well every time. The best part-it's super comfortable. If I could only own one cycling jersey, this jersey would be it. – Spencer